What is Labeesity®?
Labeesity® contains SKF7™, the Standardized Herbal Extract of Labisia pumila.
Indigenous to Malaysia and Southeast Asia, labisia pumila has been used in traditional medicine for several hundred years [1], but it is only recently that the bio-active compounds responsible for its remedial properties have been identified and standardized for consumption.

SKF7™ is the first Malaysian-made bio-extract to be recognized by the United States FDA. Marketed in Malaysia, Singapore and Indonesia as Labeesity®, it contains multiple bio-active compounds which have been scientifically proven to aid weight loss [3].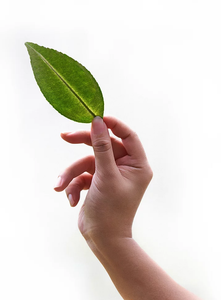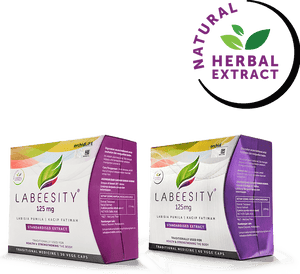 How is Labeesity® different?
Studies conducted on dietary supplements are usually done on non-diseased individuals with the sole intent of driving profit.

Unlike most dietary supplements in the market, SKF7™, the key ingredient in Labeesity® is currently being subjected to randomized, double-blind, placebo-controlled clinical tests in diseased (obese) individuals in 10 centers in Malaysia, Indonesia, and India, in order to be classified as a botanical drug [2]. The results of these tests are expected to be released in the first quarter of 2021.

This is considered the gold standard of research, and are the same exacting standards required of medical pharmaceuticals. Without undergoing these tests, dietary supplements cannot legally claim to be able to treat or prevent diseases.

Other Benefits of Labisia Pumila
Cardiovascular health
Labisia pumila is able to improve cardiovascular health, suppress bad cholesterol as well as treat vascular stiffness to prevent atherosclerosis and its associated diseases including heart attacks, strokes, and peripheral artery disease [4,5].
Reproductive health
Labisia pumila can help relieve symptoms of menopause and estrogen-deficiency related diseases including irritability, anxiety, and insomnia [6,7,8].
Visible weight loss
Gallic acid derived from labisia pumila is clinically proven to reduce visceral fat accumulation and waist circumference after just 40 days of twice daily supplementation in 125mg doses [1].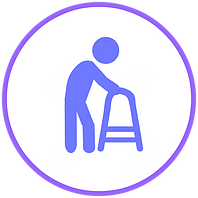 Anti-aging
Diabetes
Labisia pumila increases insulin sensitivity and sugar uptake levels, reducing the risk of metabolic syndrome and type 2 diabetes [11].
Please Note
Labeesity® is not recommended for pregnant and breastfeeding women.
References
[1] Nik Hussain, N.H., Abdul Kadir, A. Potential Role of Labisia pumila in the Prevention and Treatment of Chronic Diseases. Journal of Food Research 2013, 2:55-60. https://www.researchgate.net/publication/277268636_Potential_Role_of_Labisia_pumila_in_the_Prevention
_and_Treatment_of_Chronic_Diseases
[2] Based on the United States, Federal Food, Drug, and Cosmetic Act, a botanical drug consists of vegetable materials algae, macroscopic fungi or combinations of thereof; and is intended for use in the diagnosis, cure, mitigation, treatment or prevention of disease in humans.
[3] Abdul Majid et al. Evaluation of Safety and Efficacy of Labeesity for Weight Management and Fatigue in an Obese Female Patient with Hypothyroidism: A Case Report. Journal of Angiotherapy. 2019. Accessible at: https://doi.org/10.25163/angiotherapy.31206861406240619 (Last accessed: 15 October 2020)
[4] Dianita et al. Protective Effects of Labisia pumila var. alara on Biochemical and Histopathological Alterations of Cardiac Muscle Cells in Isoproterenol-Induced Myocardial Infarction Rats. Molecules. 2015; 20(3): 4746-4763. Accessible at: https://doi.org/10.3390/molecules20034746 (Last accessed: 15 October 2020)
[5] Al-Wahaibi et al. Effect of Water Extract of Labisia pumila Var Alata on Aorta of Ovariectomized Sprague Dawley Rats. Pakistan Journal of Nutrition. 2008; 7(2): 208-213. Accessible at: https://doi.org/10.3923/pjn.2008.208.213 (Last accessed: 15 October 2020)
[6] Wahab et al. Labisia Pumila has Similar Effects of Estrogen on the Reproductive Hormones of Ovariectomized Rats. The Internet Journal of Herbal and Plant Medicine. 2010; 2(1). Accessible at: https://print.ispub.com/api/0/ispub-article/7992 (Last accessed: 15 October 2020)
[7] Wahab et al. Labisia Pumila has Similar Effects of Estrogen on the Reproductive Hormones of Ovariectomized Rats. The Internet Journal of Herbal and Plant Medicine. 2010; 2(1). Accessible at: https://print.ispub.com/api/0/ispub-article/7992 (Last accessed: 15 October 2020)
[8] Noor Hayati et al. Efficacy and Safety of Labisia pumila var alata Water Extract Among Pre- and Postmenopausal Women. Journal of Medicinal Food. 2014;17(8): 929-938. Accessible at: https://doi.org/10.1089/jmf.2013.2953 (Last accessed: 15 October 2020)
[9] Chua et al. Review on Labisia pumila (Kacip Fatimah): Bioactive phytochemicals and skin collagen synthesis promoting herb. Fitoterapia. 2012. Accessible at: https://doi.org/ 10.1016/j.fitote.2012.04.002 (Last accessed: 15 October 2020)
[10] Noor Fathilah et al. Labisia pumila Prevents Complications of Osteoporosis by Increasing Bone Strength in a Rat Model of Postmenopausal Osteoporosis. Evidence-Based Complementary and Alternative Medicine. 2012. Accessible at: https://doi.org/10.1155/2012/948080 (Last accessed: 15 October 2020)
[11] Mansor et al. Labisia pumila Upregulates Peroxisome Proliferator-Activated Receptor Gamma Expression in Rat Adipose Tissues and 3T3-L1 Adipocytes. Advances in Pharmacological and Pharmaceutical Sciences. 2013. Accessible at: https://doi.org/10.1155/2013/808914 (Last accessed: 15 October 2020)